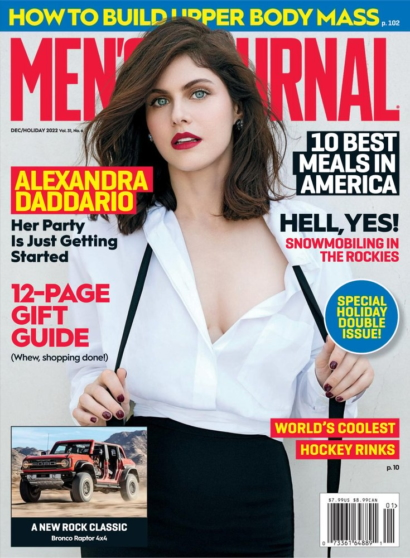 Subscribe Now & Save!
ONLINE SPECIAL
No Offers Available
Men's Journal Magazine:
Geared toward the modern, active man who's into health, fitness, sports and travel, Men's Journal will appeal to those who enjoy their leisure time and want to get the most out of it. Men's Journal features articles on cutting-edge fitness, health and travel for adventurous men. In each issue you'll discover tips, guides, and expert advice on fitness, gear, style, grooming and more as well as in depth articles on travel, food and drink, cars, and adventure.